Disclaimer: I was not compensated for this post. I received complimentary products for review purposes. All opinions are my own.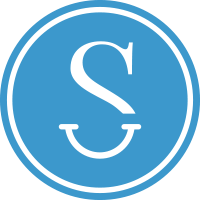 Our team is made up of dental professionals with more than 30 years of teeth whitening experience. For decades, our staff created custom-fitted whitening trays for local dentists. After realizing that more than 70% of the cost & time . . . to read more about cariPRO click here
I received the Individual Package Electric Toothbrush by Smile Brilliant to review. I was very pleased to have received this awesome toothbrush. I haven't had the best care for my teeth because I've gone through braces and then the retainer and knowing that I was supposed to wear it all day but was told differently, so anyways it was nice to get a good "newer" toothbrush for myself and care well for my teeth. Even though my boyfriend has been using it for some time now he actually LOVES it! I had to get used to it because I'm used to using a regular toothbrush.
What's in the Box?
1 cariPRO™ Ultrasonic Electric Toothbrush
40,000 vibrations / minute dynamic cleaning action
5 brush modes (clean, white, massage, gum care, sensitive)
30 day battery life (on full charge)
Ergonomic slim design with graphite gray soft-touch grip
Waterproof design is safe for shower or bath
Auto-interval smart timer for even & timed brushing
Wireless charging dock
2 Premium Brush Heads with Tongue Scraper
Angled and tufted DuPont™ bristles
Graphite gray with vibrant blue silicon exterior
Quick-click attachment
1 Wireless Induction Charger Dock
100-240v ~ 50/60Hz (works internationally)
No exposed metal (charges by setting brush on dock)
Matte gray graphite with soft-touch grip
I love how it doesn't take batteries and it has a wireless charging dock. Very easy and convenient that way. I've had an electric toothbrushes in the past when I was younger. They are all great in there own way, but something about this electric toothbrush just amazes me I guess the way it has five brush modes which I absolutely like a lot. My favorite would be sensitive and massage, and the five brush modes are:
clean, white, massage, gum care and sensitive.
You can feel the difference in each of these five modes
The "Clean" mode is what your everyday toothbrush does.
The "White" mode is harder than the "clean" mode.
The "Massage and "Gum Care" modes are really soothing and great for gum health and circulation. Also when using this mode it will offer gentle stimulation vibrations to help massage and care for your gums safely. For the Gum Care it gently cleans your gums with a timed pulse. This is also great for your gums and gum line to keep them healthy and clean.
The "Sensitive" mode is for sensitive teeth. (Like myself), so it helps you out a lot if you have sensitive teeth and gum and electric or hard toothbrushes create discomfort. It also gently cleans your teeth and gums with a lower vibration.
I am so far very happy with my cariPRO Electric Toothbrush. I have been using it to get used to all the five modes for some time now and my boyfriend. I try to use it at night and then use my regular toothbrush during the morning. When I brush at night it makes my mouth and teeth better than any other toothbrush I've used in the past. My mouth seems more refreshed and healthy.
Receive 20% off a cariPRO Ultrasonic Electric Toothbrush using my code: taracl201020
Buy It: Head over to Smile Brilliant to see all the other products they have to offer.
Connect: Be sure to like Smile Brilliant on Facebook & Twitter for all the latest news and promotions.