Disclosure: I received these product/products mentioned on my blog free of charge for the purpose of this review my opinions are my own and may differ from yours!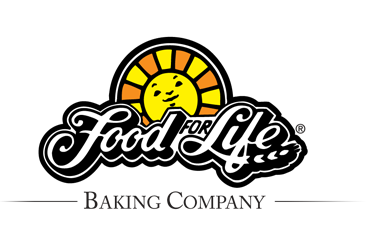 Our story probably began a little something like yours. It was 1964, and our grandfather, Max Torres, worked at a local, neighborhood natural foods store. He started to become more aware of his body and his health, and very passionate about understanding the intricacies of food . . . to read more about Food For Life click here
I was sent a complimentary coupon for 1 free Food For Life product I ended up choosing the Gluten Free English Muffins Multi Seed actually my husband chose this one. We like to eat healthy in our family and we all know that white bread isn't good so we buy healthy breads I usually buy Whole Wheat bread anyways I don't like white and I love english muffins in the morning toasted with some peanut butter and jelly or peanut butter and honey it's really delicious. My husband likes English Muffins too so that is another reason why he chose this. I was thinking about getting the frozen bread but I figured why get the bread and try something different. On the coupon it had other products like Pasta, Cereals and Tortillas, but on the website I am seeing they have Waffles and Vegan Meats. I would have purchased one of those because I love vegan meats I think they taste delicious and I would of wanted my son to try something new, so without looking to see if they had that at my local Whole Foods Market silly me they could of explained of more what they had or I actually could of went on their website to view more other products from Food For Life.
My husband with his English Muffin Multi Seed product. He was happy, so I was happy and they are delicious these aren't so bad in pricing the products of Food For Life are a bit high in price I wouldn't purchase without them being on sale or a $1.00 off coupon.
Take a look on their website and view other great products from Food For Life below,