Disclosure: "I received these products complimentary for testing purposes".
It's true, you can make cheese in just an hour! Learn how it all began in this mini documentary by Etsy-- UrbanCheeseCraft Video
I was sent the Mozzarella and Ricotta Urban Cheesecraft Kit to review. I never really knew that there were actual kits to make cheese which I think is pretty neat because I always am curious how different foods are made, and it's nice to have a kit and to learn about different foods and how they are made. Good for kids as well with helping out you can make it into a family project.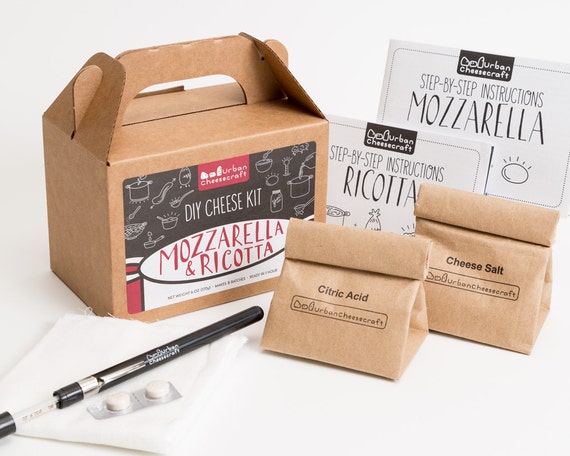 (picture from website)
My Mozzarella and Ricotta D.I.Y. Cheese Kit included the following supplies:
Instruction/Recipe Handbook and Unlimited Email Support
Fine Mesh , 100% Cotton Cheesecloth also known as Butter Muslin
Glass Dairy Thermometer (alcohol not mercury)
Gluten-free, Vegetarian Rennet Tablets
Gluten-Free, Non-GMO Citric Acid
Pure, Non-Iodized Flake Salt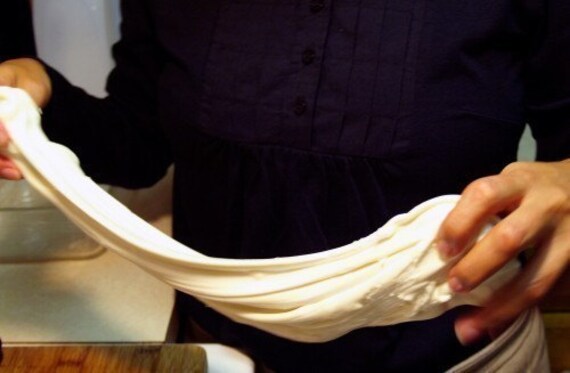 (picture from website)
This Kit allows you to make at least 8 batches of cheese. You add a gallon of cows milk and in one hour, you will be eating and sharing homemade, all-natural mozzarella and/or ricotta.
A batch is about 1 1/2-2 lb. depending on whole or low-fat milk, or mozz vs. ricotta, so you'll have plenty of supplies to experiment with different herbs, shapes and recipes if you'd like. I personally love mozzarella and could eat it all the time.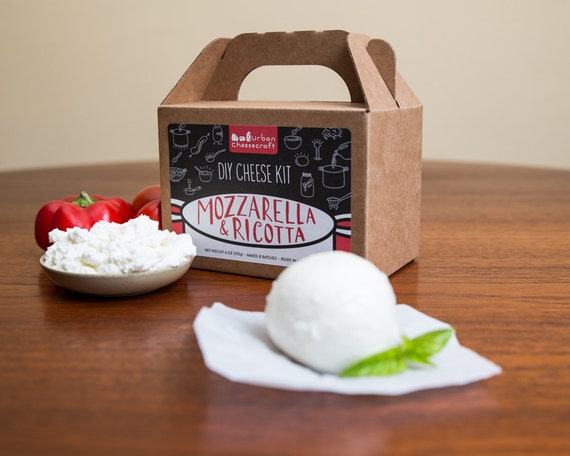 (picture from website)
FOOD SAFETY AND HANDLING: Please note that my kits and their supplies are hand-poured, hand-folded and assembled in a food-safe, fully-licensed space. The food items are all gluten-free but packaged in a room that comes in contact with wheat, soy, corn, nuts and other food allergens (with serious cleanings in between of course). The kits are also vegetarian-friendly. Just so you know.
Buy It: Head over to
Urban Cheesecraft
to see all the other products they have to offer.
Connect: Be sure to like Urban Cheesecraft on
Facebook
and
Pinterest
for all the latest news and promotions.
a Rafflecopter giveaway