"Disclaimer: All the opinions given, good or bad, are my own. The product is only used by me or someone in my immediate family. I received this product free of charge for an exchange for my honest review and they are 100% my own opinions. I received no compensation for this review."

At Sunrise Nutraceuticals we have a challenging and inspiring mission: to enable people to do more, feel better, and live enriched lives. This mission gives us the purpose to develop innovative products that help people around the world . . . to read more about Elimidrol click here
I was recently introduced to this company called Elimidrol which is a formula with ingredients to help promote comfort, calmness, and feelings of mental and physical wellness while providing relief for intermittent anxiety, irritability, and restlessness.
I personally suffer from anxiety which really sucks sometimes because it's like I have to rely on medication the rest of my life, and so many people suffer from it. I didn't know what anxiety felt like until I went through something after my grandmom died in 2002, and I've had it ever since, so it's been a long journey for me, and I wanted something to help me sooth that part of me, and so I thought this would help me and my sleep pattern. I am a night owl but I don't mean to be sometimes I just cannot go to bed. It was pretty bad last year, but I've been better and felt more calm since using this formula.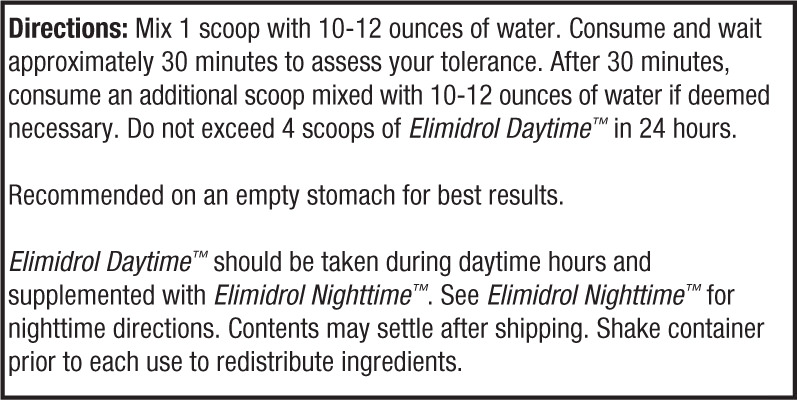 Since taking this I've felt more calmer and my moods have been okay/so-so. It's so strange how a formula like this can help manage your every day living and the ingredients they use for it such as herbs, amino acids, minerals, and supporting nutrients. These are the key ingredients that were carefully selected to ensure safety and efficacy.
The formula is basically the same. The Nighttime Formula helps with occasional sleeplessness, while simultaneously promoting:

Restful sleep
Mental tranquility
Restlessness relief
Positive mood
Overall well-being
Sometimes when I catch myself taking the Nighttime Elimidrol like an hour or so before I want to go to bed. I'll watch some TV and notice or feel like I am about to dose off because I'll get really sleepy, and I think this type of product is amazing, but do I want to buy it constantly when the product is empty that is the question. I don't think I could financially afford it.