"Disclaimer: All the opinions given, good or bad, are my own. The product is only used by me or someone in my immediate family. I received this product free of charge for an exchange for my honest review and they are 100% my own opinions. I received no compensation for this review."
It all started with oysters…In 1997, the founder of Capcatchers owned an oyster boat and spent most of the year hauling oysters out of Long Island Sound . . . to read more about Cap Catchers click here
I was sent a Personalized Beer Bucket & a Personalized Can Cooler to review on my blog. I love to have things made personalized for my family or our household. It makes it more cherishable and it belonging to us as a family. I always wanted to learn how to personalized different things, but just never really learned or had the money to do it or buy the equipment. I think it takes extra time and patience something I don't really have. We recently got a house in October of 2016 and we couldn't be more happier. I was the one that chose the house and it was just a dream home for myself and my husband. It had a bar in the house which to be sounds amazing I can have friends over and we can sit and talk and play a card game whatever it may be, so this is sure to be used during the Summer time I just know it.
I got my husband the Beer Bucket because all he drinks is beer with his friends and I decided to put Edward's Beer Good Times Good Friends Est. 2017 I was going to go with 2016 but 2017 just sounded better and it was ringing in the new year so I just went with that year which is okay with me.
This bucket holds 6 bottles with ice. It is made from high quality galvanized steel and features a solid wood handle. This makes the perfect house warming gift in my opinion other great gift ideas would be for a Groomsmen Gift, Mens Gift, Father's Day Gift, etc. My husband has his own man cave so I'm sure it will get lots of use in there too.
Can I just say how much I love my Personalized Can Cooler. It's the perfect gift I've ever gotten from a company to review. It has my favorite quote on it and it looks super cute. I can't wait to show it off during the summer time. It's thick insulation to keep my drink cold on hot days in the summer time. It's my own and I love it.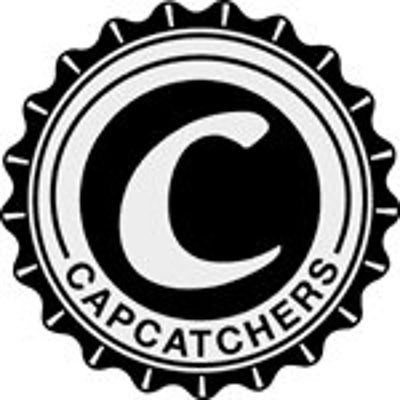 Check out there Etsy shop click the image above
to view there collection as well.
Buy It: Head over to Cap Catchers to see all the other products they have to offer.