"Disclaimer: All the opinions given, good or bad, are my own. The product is only used by me or someone in my immediate family. I received this product free of charge for an exchange for my honest review and they are 100% my own opinions. I received no compensation for this review."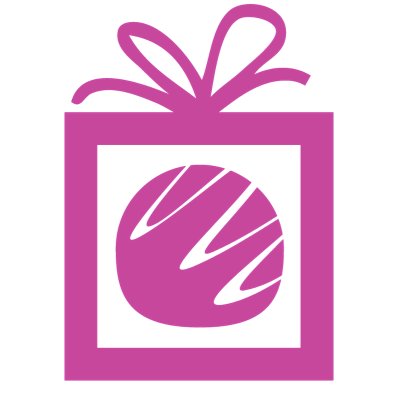 The only unique themed monthly sweets box filled with mouth-watering treats to satisfy your sweet tooth! 🍭🍫🍪🍬🍰🍦🍮🍩Crave. Indulge. Love.
I was sent a 3 month subscription of SweetsGiftBox which I am thrilled because I love sweets, so does my son and husband as well. I love the color of the box and the way it is sent to you very neat and nicely with there gift wrap. The box was full of goodies and we munched on almost all of it in one evening!
↑
Take a look inside my SweetsGiftBox!
Looking at all this goodness makes me wish I had these right in front of me while writing this, but I don't. They were so delicious and yummy. We ate them all up in a couple of days but mainly one day. Oops 😏
My son thought the marshmallow space pictured above were the best. He is a fan of marshmallows which is good. I usually don't eat them plain. Only love them with smores, sorry, but not sorry he he.
I know I was so excited to try this. I took the photo and realized that the cookie package was upside down. It's okay because this Lemon Sugar Shortbread was the best I've ever had. I am a big fan of lemon flavored candies and cookies and I love the Girl Scout Lemonades, so I knew this was going to be great as well. It was, DELISH! I wish there were a few more in the box that is how much I loved the cookie, and I didn't share any with my husband, shh! As I felt guilty afterwards eating it, LOL.
Another favorite was the UFO Crunch. Popcorn with caramel flavor with pretzels and a whole bunch of goodness. It was delicious, guys! I did share some with my husband and he loved it too. The crunchiness was great and very flavor-full.
This above was called the Mayana it is a nougat with dark chocolate on the outside and inside was the nougat with caramel and a marshmallow texture with nuts in it. I tried a piece it was really really good. I gave this one to my husband, sadly. He loves dark chocolate, so I had to give him something out of this SweetsGiftBox! Everything was extremely good and I can't wait for my two other boxes to arrive in the months to come, so I can see what is in my next box. I'm thrilled.
How It Works:
Select Monthly OR Try A One - Time Box
1. Treat yourself to a monthly plan and save a bundle!
Get Your Box,
Crave. Indulge. Love.
2. Enjoy all the goodies in your box. YUM YUM!
Re-Order Your Favorite
3. Need more? Re-order as much as you want. We won't judge you, we do it too!
They have other amazing Gift Boxes available as well as the one I reviewed, please when you have a chance take a look at there website. You will be surprised and excited all at once. These boxes are great for upcoming Father's Day which they offer a
FishingGiftBox all husbands/fathers/boyfriends I think would LOVE this. I know my husband would, and I just may get him this or tell my mother in law to get it for him from our son Nicholas!
Buy It: Head over to SweetsGiftBox to see all the other products they have to offer.
Connect: Be sure to like SweetsGiftBox on Pinterest & Twitter for all the latest news and promotions.