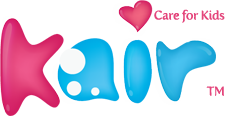 Kair

Bath Visor is invented by a Dad tired of the fussy bath time routine at his house, the KAIR Bath Visor is the elite, ultimate shampoo solution for kids and parents alike . . . to read more about Kair click here
I was sent a Kair Bath Visor for review. I don't know about you but I know my son is a

spas

when it comes to taking a bath and getting water in his eyes. He would either ask for a towel or just squint his eyes. I was excited to get this in the mail because it would be my new solution for everything and my son can wear this Bath Visor. We took a bath that night and I had told him what this product was & he said okay I will try it. He thought it was cool & funny to wear a visor in the bathtub. I wish I knew about this product when my son was a 1 yr old it would of helped

me out a lot!!!!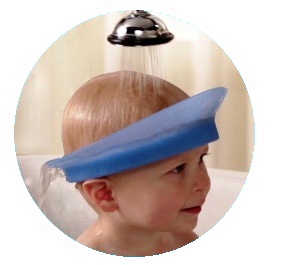 (picture from Kair website

)
It's really neat isn't it? I don't

need to hear the crying & whining from my son's mouth
LOL. You don't know how happy I

am to have this product :)
Have a question or comment to ask Kair B

ath

Visor click here
Become a fan of Kair Bath Visor on Facebook
a Rafflecopter giveaway