The Dish gives bloggers just like you easy access to recipes, cooking advice, kitchen tips, and exclusive content from ConAgra Foods®.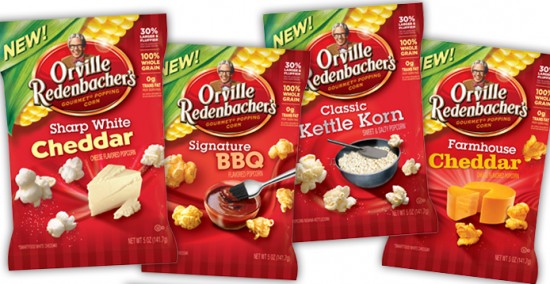 My family are big fans of popcorn, so when I contacted Conagra Foods they gave me 2 samples of
Orville Redenbacher's Ready-to-Eat Gourmet Popped Corn the flavors I received were Kettle Corn & Sharp White Cheddar. I loved the Sharp White Cheddar the best it had the most excellent flavor ever that nice & cheesy taste was really good. It's a different kind of Orville Redenbacher product than you might expect because it's already pre-popped popcorn & a very good snack to munch on. I enjoy these new items, and I plan on purchasing the Farmhouse Cheddar next, so don't forget this is a brand new snack that is just hitting the store shelves, so keep you eyes open for it! Learn more at Orville.com.. Hope you'll enjoy these gourmet popped corn as much as I did.